Water Softner Plant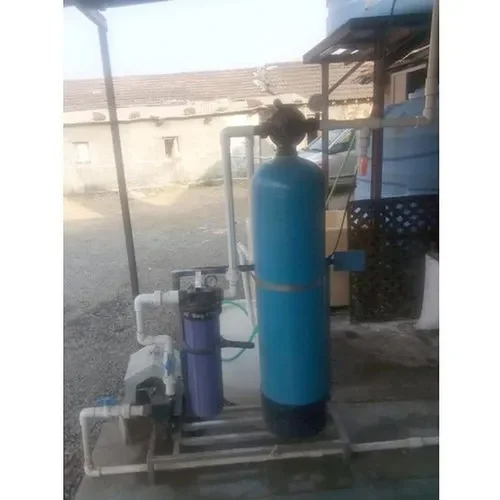 Water Softner Plant
Price And Quantity
Product Specifications
Ground Water

Full Automatic
Product Description
Our Water Softner Plant uses cutting-edge technology to get rid of extra minerals like calcium and magnesium that make the water hard. Our technology successfully replaces these minerals with sodium ions through a process known as ion exchange, producing softened water that is kind to your skin, clothes, and appliances. You may say goodbye to the unpleasant and expensive effects of hard water with the help of our Water Softner Plant. Limescale accumulation on refrigerators, faucets, and fixtures is no longer a problem
Features of Water Softner Plant:
With the help of this Water Softner Plant, the hardness-causing minerals are successfully removed, resulting in consistently soft water.
It prolongs the life of appliances, faucets, and fixtures by preventing the formation of limescale.
Hair and skin feel hydrated and silky after using soft water.
It is constructed with high-quality parts for longevity and dependable operation.
It has simple controls and automatic regeneration to make it easy to operate.
You may modify the settings on this Water Softner Plant according to the demands and the water hardness levels.
Scale development is decreased, blockages are avoided, and plumbing efficiency is maintained.
As a result of reducing scale formation, soft water increases the lifespan of the equipment.
It increases the effectiveness of water heaters and other equipment, thereby cutting down on energy use.
Specifications of Water Softner Plant:
Control Panel: User-friendly interface
Valve Type: Digital / Analog control valve
Electrical Requirements: 220 volts
Automatic grade: Automatic
Power source: Electric
FAQs of Water Softner Plant:
1. Can a water softener remove all minerals from the water?
No, a water softener can effectively remove minerals that cause water hardness, such as calcium and magnesium, but it may not remove all minerals present in the water.
2. Will the water softener affect the taste or odor of the water?
The main purpose of a water softener is to remove the minerals that create water hardness rather than changing the flavor or odor of the water. Therefore, in most cases, a water softener does not affect the taste or odor of the water.
3. What is the lifespan of a water softener plant?
A water softener plant's lifespan might vary based on factors including consumption, upkeep, and quality, but with the right maintenance, it can often endure for 10 to 15 years or longer.
Trade Information
Cash Advance (CA) Cash in Advance (CID) Cheque

All India South India Central India West India North India East India Gujarat Karnataka Kerala Lakshadweep Mizoram Meghalaya Manipur Andhra Pradesh Bihar Chandigarh Daman and Diu Goa Jharkhand Odisha Punjab Assam Delhi Dadra and Nagar Haveli Andaman and Nicobar Islands Arunachal Pradesh Chhattisgarh Haryana Himachal Pradesh Jammu and Kashmir Madhya Pradesh Maharashtra Nagaland Rajasthan Sikkim Tamil Nadu Telangana Tripura Pondicherry Uttar Pradesh Uttarakhand West Bengal
ISO 9001 : 2015 certified and Msme Certified