Sodium Hexametaphosphate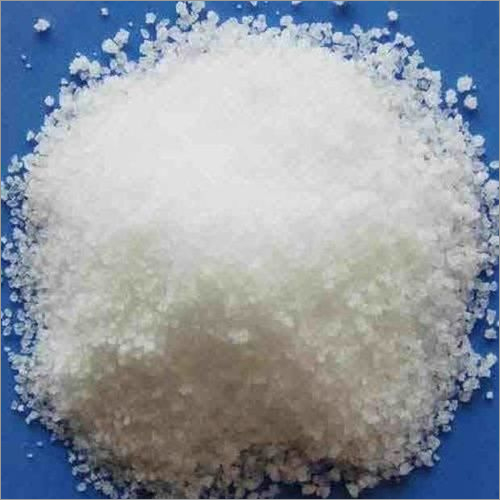 Sodium Hexametaphosphate
Price And Quantity
Kilograms/Kilograms

125 INR
Product Specifications
Product Description
Sodium Hexametaphosphate provided by our company, is designed and manufactured by making use of premium grade of raw materials and upgraded techniques. This chemical is widely used as a thickener, emulsifier and preservative in variety of foods. This chemical is also used as softening agent for water and detergents. Sodium Hexametaphosphate is found in children drink, in the form of preservatives. This chemical can be also used as corrosion inhibitor, and tooth whitening agent. This chemical is very cost effective and safe to use.
Sodium Hexametaphosphate Properties:
White crystalline powder known as sodium hexametaphosphate, or SHMP, is very soluble in water.
Since it may attach to metal ions and stop them from interacting with other compounds in a formulation, it is frequently employed as a sequestrant.
In many processed goods including cheese, canned meats, and seafood, SHMP is used as a food ingredient as a preservative and texture modifier.
It is prized for its power to enhance the texture and water-holding capacity of meat products, resulting in juicier and more tender meat.
Since it may successfully prevent scale and corrosion in pipes and industrial equipment, sodium hexametaphosphate is also used in water treatment procedures.
Sodium Hexametaphosphate Features:
With its numerous uses in the food sector as an emulsifier and texture enhancer, sodium hexametaphosphate stands out.
It efficiently lowers the concentrations of calcium and magnesium ions in hard water and has outstanding water-softening characteristics.
The capacity of sodium hexametaphosphate to function as a dispersion, facilitating in the equal distribution of particles and colors in goods, is one of its distinctive properties.
It is well recognized for its potent chelating abilities, which allow it to bind to metal ions and create stable complexes that serve as excellent sequesters.
In terms of its function as a corrosion inhibitor, where it creates a barrier on metal surfaces, sodium hexametaphosphate differs from other compounds.
FAQs:
1. What is the sodium hexametaphosphate chemical formula?
Ans: Sodium Hexametaphosphate has the chemical formula Na6P6O18.
2. What is the role of sodium hexametaphosphate in water softening?
Ans: By capturing and binding calcium and magnesium ions, sodium hexametaphosphate acts as a water softener by avoiding scale development and preserving water quality.
3. How does sodium hexametaphosphate function in food products?
Ans: In food items, sodium hexametaphosphate improves texture, increases stability, and serves as an emulsifier.
4. What process underlies the sequestration of metal ions by sodium hexametaphosphate?
Ans: By creating stable complexes with the metal ions and limiting undesirable reactions and precipitation, sodium hexametaphosphate is able to sequester metal ions.
Trade Information
2 Days

Contact us for information regarding our sample policy
All India Andhra Pradesh Manipur Nagaland Rajasthan Andaman and Nicobar Islands Pondicherry Goa Chhattisgarh Jharkhand Haryana Meghalaya Mizoram East India Tamil Nadu Sikkim Karnataka Himachal Pradesh Odisha Uttarakhand Jammu and Kashmir Gujarat Lakshadweep Assam Dadra and Nagar Haveli Maharashtra Central India Madhya Pradesh North India Kerala West Bengal Tripura Delhi Punjab Daman and Diu Bihar Chandigarh Telangana Uttar Pradesh West India Arunachal Pradesh South India

iso and msme certified company