Poly Electrolyte Powder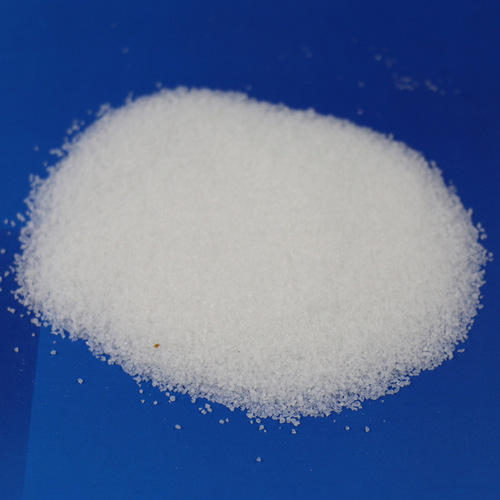 Poly Electrolyte Powder
Price And Quantity
Kilograms/Kilograms

140 INR
Product Specifications
Other

Polyelectrolytes, Polyelectrolytes powder, Polyelectrolytes chemical, polyelectrolytes chemical powder, Flocullant chemical
Industrial Grade

Industrial Stnadard
To treat water from waste and to Clean water to treatment plants

Polyacrylamide
Paper Nuclear Oil Industry food medicine Organic Synthesis Plastic Rubber Metal Industrial Toothpastes Textile Industry Fertilizer Pharmaceutical Water Treatment Paints Printing Industry Explosive Lubricants
Product Description
Poly electrolyte powder refers to a type of powdered substance composed of polyelectrolytes. Polyelectrolytes are polymers that contain ionizable groups, meaning they have positively or negatively charged functional groups along their molecular chains. These charged groups enable polyelectrolytes to dissociate into ions when dissolved in water or other polar solvents.
Poly electrolyte powders are commonly used in various applications, including:
1. Water Treatment: It is used in water treatment processes, such as coagulation, flocculation, and sedimentation. They help in the removal of suspended particles, colloids, and impurities from water by forming larger flocs that can be easily separated.
2. Waste Water Treatment: It aid in the treatment of wastewater by assisting in the flocculation and settling of solid particles. They can improve the efficiency of separation processes, such as sludge dewatering and clarification.
3. Paper and Pulp Industry: It is utilized in the paper and pulp industry to improve the retention of fibers, fillers, and fine particles during the papermaking process. They enhance the paper's strength, drainage, and formation.
4. Textile Industry: It is employed in textile wastewater treatment to remove dyes, suspended solids, and other contaminants. They aid in the decolorization and flocculation of dye molecules, enabling easier purification.
5. Enhanced Oil Recovery: It is used in the oil and gas industry to enhance oil recovery from reservoirs. They modify the properties of the injected water, altering the interfacial tension and increasing the mobility of oil, thereby improving production efficiency.
Poly electrolyte powders are available in different formulations, including cationic polyelectrolytes (positively charged), anionic polyelectrolytes (negatively charged), and nonionic polyelectrolytes (no net charge). The selection of the appropriate polyelectrolyte depends on the specific application and the nature of the substances being treated.
Trade Information
GUJARAT

Cheque Cash in Advance (CID) Cash Advance (CA)
Free samples are available

25 Kg Bag
Dadra and Nagar Haveli North India Karnataka Andaman and Nicobar Islands West Bengal Kerala South India Sikkim Delhi Himachal Pradesh Jammu and Kashmir East India Arunachal Pradesh Maharashtra Odisha Bihar Rajasthan Daman and Diu Telangana All India West India Gujarat Uttar Pradesh Tamil Nadu Meghalaya Mizoram Chandigarh Chhattisgarh Pondicherry Nagaland Punjab Madhya Pradesh Uttarakhand Tripura Lakshadweep Manipur Andhra Pradesh Haryana Jharkhand Goa Assam Central India

ISO 9001 : 2015 certified and Msme Certified.