Non Iconic Polyelectrolyte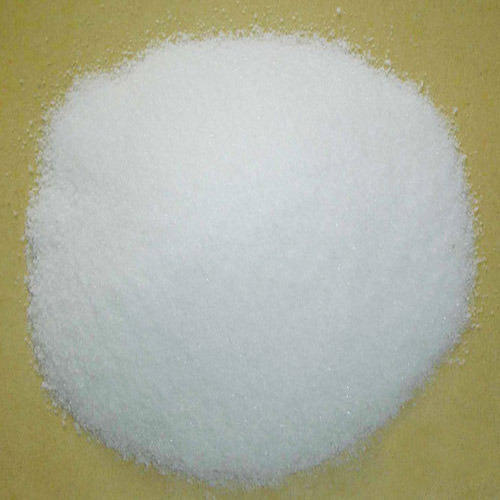 Non Iconic Polyelectrolyte
Price And Quantity
Kilograms/Kilograms

180 INR
Product Specifications
POLYACRYLAMIDE, CATIONIC POLYELECTROLYTE, ANIONIC POLYELECTROLYES

160 Degree
(C3H5NO)n

1.10 Kilogram per litre (kg/L)
99.9%

1.10 Kilograms (kg)
Industrial Standard

Other
Clean Industrial plants water

Acrylamide
Oil Industry Pharmaceutical Water Treatment Paints Textile Industry Explosive Lubricants Organic Synthesis Printing Industry Nuclear Paper Metal Toothpastes Industrial medicine Plastic Fertilizer Rubber
Product Description
Non Iconic Polyelectrolyte is an advanced polymer included with several charged functional groups which are not ionic in nature. These are included with phosphoric acid groups, carboxyl groups sulfonic acid groups etc. The said elements are apt for wide range of applications, such as production of coatings and adhesives, water treatment, flocculants, etc. The chemical is also demanded for the biomedical applications, as these have the ability to interact with biological cells and molecules. Non-Iconic Polyelectrolyte can treat the water, efficiently.
Benefits of using Non Iconic Polyelectrolyte:
1. Supplied chemical has been made to fulfill water-related requirements of diverse sectors.
2. It is extremely effective at very low dosage levels, and ensures a low storage and handling costs.
3. It has been made to display high polymer electrolyte attributes.
4. It can be cross-connected into an insoluble gel.
5. Inexpensive to use.
Frequently Asked Questions:
1. How does the non-ionic polyelectrolyte contribute to water treatment processes?
Ans: The non-ionic polyelectrolyte enhances water treatment processes by improving flocculation and sedimentation, promoting the removal of suspended particles, organic matter, and turbidity, resulting in clearer, cleaner water suitable for various applications.
2. Does the non-ionic polyelectrolyte affect the pH of treated water?
Ans: No, the non-ionic polyelectrolyte typically does not significantly affect the pH of treated water, ensuring that the desired pH level of the water is maintained throughout the treatment process.
3. What dosage is recommended for the non-ionic polyelectrolyte in water treatment?
Ans: The recommended dosage of the non-ionic polyelectrolyte in water treatment depends on various factors such as water quality, desired treatment goals, and specific application requirements, and it is best determined through laboratory testing and consultation with water treatment experts.
4. How long does the effect of the non-ionic polyelectrolyte last in water treatment?
Ans: The duration of the non-ionic polyelectrolyte's effect in water treatment depends on factors such as water conditions, dosage, and treatment objectives, and it is typically designed to provide sustained performance over an extended period to maintain water quality.
Trade Information
Free samples are available

25 kg hdpe Bags
Asia Central America Australia North America Eastern Europe Middle East South America Western Europe Africa

Pondicherry Central India Odisha Kerala Andaman and Nicobar Islands Chandigarh West India Dadra and Nagar Haveli Himachal Pradesh Tripura Maharashtra Jharkhand Mizoram Goa Haryana Gujarat Meghalaya East India Punjab Arunachal Pradesh All India West Bengal Rajasthan Uttar Pradesh North India Chhattisgarh Uttarakhand Daman and Diu Lakshadweep Nagaland Jammu and Kashmir South India Sikkim Assam Manipur Bihar Madhya Pradesh Telangana Tamil Nadu Delhi Karnataka Andhra Pradesh
9001 : 2015 ISO CERTIFIED