Isopropyl Alcohol IPA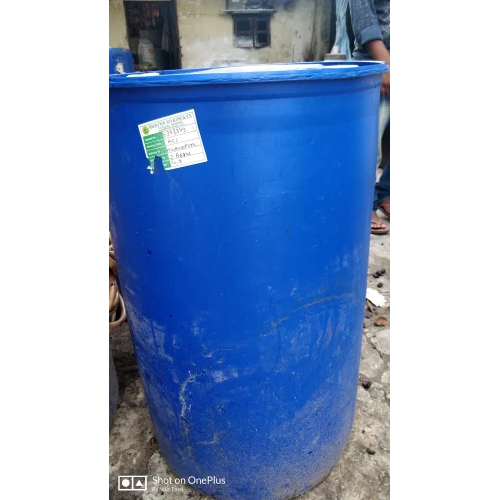 Isopropyl Alcohol IPA
Price And Quantity
Product Specifications
Technical

Industrial Lab Chemicals
Product Description
A useful molecule that is used in many different sectors and our daily lives is Isopropyl Alcohol IPA. This adaptable material dissolves a wide range of substances and is renowned for both its translucent appearance and powerful stench. Due to this characteristic, it is incredibly effective in cleaning, disinfecting, and getting rid of tough oils, greases, and filth. Isopropyl Alcohol IPA is now a standard household first aid supply because of its usage in wound cleansing and sterilizing medical equipment.
Features of Isopropyl Alcohol IPA:
An efficient solvent that can dissolve a variety of compounds is isopropyl alcohol (IPA).

It is a clear liquid without color, and it smells strong.

IPA is frequently used on surfaces to clean, disinfect, and degrease them.

It effectively cleans a variety of surfaces of oils, greases, and grime.

IPA is frequently used in first aid to clean wounds and sterilize medical equipment.

In the healthcare industry, IPA is frequently used as a surface disinfectant that efficiently eliminates bacteria, viruses, and fungi.

It is crucial for keeping sterile conditions in medical settings.

IPA is employed in the manufacture and maintenance of electronics to clean fragile components without harming them.

IPA's low water content helps shield electronic equipment from deterioration.
Specifications of Isopropyl Alcohol IPA:
Chemical Name: Isopropyl Alcohol (IPA)

Chemical Formula: C3H8O

Appearance: Colorless liquid

Odor: Strong, distinct odor

Purity: Typically available in purity levels of 99% or higher

Solubility: Miscible with water and many organic solvents

Boiling Point: Approximately 82.6C (180.7F)

Flash Point: Approximately 12.2C (54F)

Vapor Pressure: Low to moderate vapor pressure

Density: Approximately 0.785 g/cm

Flammability: Highly flammable liquid

Evaporation Rate: Relatively fast evaporation rate

Cleaning Power: Effective solvent for oils, greases, and dirt
FAQs of Isopropyl Alcohol IPA:
1. What is the isopropyl alcohol (IPA) purity?
Purity levels of isopropyl alcohol are normally 99% or greater. Depending on the manufacturer and intended purpose, the particular purity might change.
2. Can first aid be performed with isopropyl alcohol?
Yes, you may use isopropyl alcohol for first aid. It is frequently applied as a disinfectant and to clean wounds. It should not be consumed; instead, it should only be utilized externally.
3. Is Isopropyl Alcohol Flammable?
Yes, isopropyl alcohol burns easily. It is easily ignitable and has a low flash point. It is crucial to handle and store it away from sparks, open flames, and other ignition sources.
Trade Information
Cash Advance (CA) Cash in Advance (CID) Cheque

All India South India Central India West India North India East India Gujarat Karnataka Kerala Lakshadweep Mizoram Meghalaya Manipur Andhra Pradesh Bihar Chandigarh Daman and Diu Goa Jharkhand Odisha Punjab Assam Delhi Dadra and Nagar Haveli Andaman and Nicobar Islands Arunachal Pradesh Chhattisgarh Haryana Himachal Pradesh Jammu and Kashmir Madhya Pradesh Maharashtra Nagaland Rajasthan Sikkim Tamil Nadu Telangana Tripura Pondicherry Uttar Pradesh Uttarakhand West Bengal
ISO 9001 : 2015 certified and Msme Certified