Chemical Analysis Equipment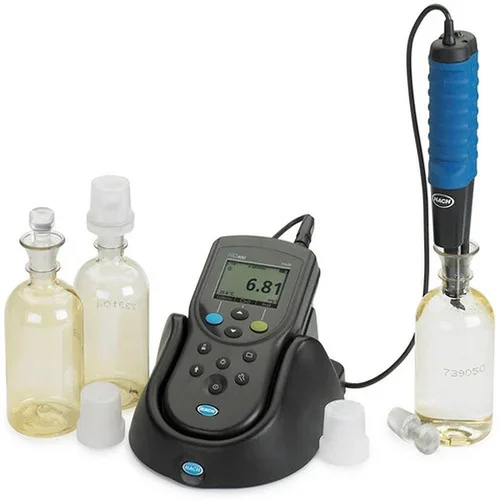 Chemical Analysis Equipment
Price And Quantity
Product Specifications
Chemical Analysis Equipment

Battery
Product Description
Battery operated chemical analysis equipment is suitable for testing potable water and edible products, for monitoring various factors of the environment and for ensuing successful processing of chemicals. Application of this laboratory analysis equipment is a common in waste water treatment plants, oil and gas refineries. ABS made housing of this chemical analysis equipment is completely moisture and dust proof to ensure longevity of its internal parts. This portable laboratory analysis equipment provides accurate result within short span of time. Light in weight, this lab equipment has user- friendly operating interface to get required test result without any delay.
Chemical Analysis Equipment Features:
A high-resolution spectrometer is a feature of the Chemical Analysis Equipment that enables accurate identification and quantification of diverse chemical substances.
Researchers and scientists may easily use and traverse the system thanks to its user-friendly interface and intuitive controls.
The high automation features of the Chemical Analysis Equipment streamline the analysis process and minimize human error by automating processes like sample handling and data processing.
It provides a wide range of analytical methods, such as mass spectrometry, spectroscopy, and chromatography, enabling thorough chemical analysis across many sample types.
Even in challenging laboratory situations, the equipment will produce precise and consistent results since it is constructed with durable and dependable hardware components.
FAQs:
1. What function does this Chemical Analysis Equipment serve?
Ans: This equipment for chemical analysis is used to examine and separate the constituent parts of chemical compounds.
2. How precise and accurate is the analysis carried out by this apparatus?
Ans: This equipment's analysis demonstrates excellent accuracy and precision, guaranteeing accurate and dependable findings.
3. What is this Chemical Analysis Equipment's maintenance schedule?
Ans: To guarantee the best performance and longevity of this equipment, regular calibration, cleaning, and periodic maintenance checks are required.
4. Can this equipment be utilized in a laboratory environment for routine analysis?
Ans: Yes, this apparatus is appropriate for regular analysis in a lab environment, offering accurate and dependable findings for different chemical tests.
Trade Information
All India South India Central India West India North India East India Gujarat Karnataka Kerala Lakshadweep Mizoram Meghalaya Manipur Andhra Pradesh Bihar Chandigarh Daman and Diu Goa Jharkhand Odisha Punjab Assam Delhi Dadra and Nagar Haveli Andaman and Nicobar Islands Arunachal Pradesh Chhattisgarh Haryana Himachal Pradesh Jammu and Kashmir Madhya Pradesh Maharashtra Nagaland Rajasthan Sikkim Tamil Nadu Telangana Tripura Pondicherry Uttar Pradesh Uttarakhand West Bengal

iso and msme certified company